At Manifold Business Solutions - everything we do, we believe in challenging status quo, we believe in thinking differently, and encouraging others to do the same. We believe that the 2 most precious commodities in any business are time and information.
From Customer Relationship Management systems, to workflows, to time an attendance, to production planning, to document storage, to multi user calenders, multiple companies are there benefitting from an effective, user friendly yet powerful system which REDUCES the TIME to access various and specific INFORMATION.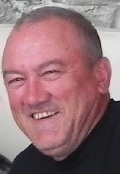 After 2 decades of in experience, in fields ranging from production to manufacturing to wholesale and retail, it became evident that there was a void in the market for cost effective, purpose written software to make information more transparent and available to the right people at the right time.
Headed up by Russell Stroebel - Manifold Business Solutions (Pty) Ltd was born in 2010. A wide range of experience, combined with that of our consultants and associates, as well as our exposure to a number of industry types means we have thorough knowledge and experience of Business systems, workflows, information flows, and document flows and document storage.
The result of this is our clients benefit from a system designed through an amalgamation of their requirements and our combined experience and expertise in Business Management and Workflow systems.
Our Head Office is based in the Upper Highway are of Kwa-Zulu Natal, with our client database stretches throughout the nation.